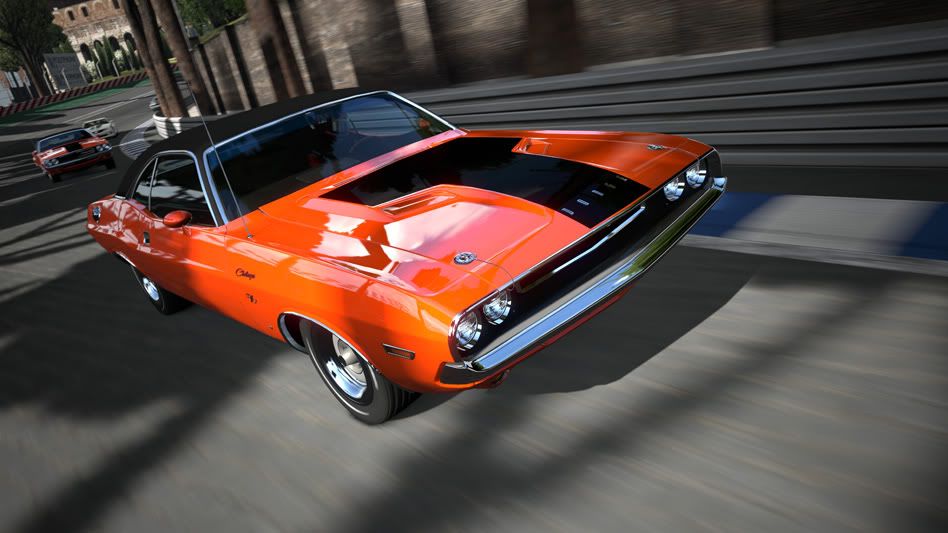 First of all you need to know that the orange Dodge Challenger you're seing in the picture above is not real (or is it?), it's a snapshot from the much anticipated Gran Turismo 5 driving simulator (what video game?) by Polyphony Digital.
Apparently the game is now confirmed for November the 2nd 2010 but don't take it too much for granted as we all know the previous titles had too much delays after the official release dates were published. But you're not gonna complain about that anymore once you've watched the video below. In fact, the more we get to see new features about GT5, the more we wonder about what we still haven't seen yet and i can assure you there's a lot more... Like the mysterious wind tunnel that's been making short appearences in the latest GT5 trailers. Stay tuned!
However let's have a look at the new stuff. Night racing is confirmed once again but this time we have the chance to see some night rallying, a total success. We also learn from this video that the Stig him self will be represented in GT5. We've also seen a great implication from the Red Bull F1 Team members Sebastian Vettel and Adrian Newey, what are they preparing for us? only time will tell. There's a lot more in the video below, enjoy and be patient!
UPDATE: This one might suit your taste too.
[source: gran-turismo.com]